Freelance Stripe Developers Available for Hire
Hire Now
Freelance Stripe developer in Thane, India
CTO at Urbanity | Enterprise Web & Mobile Application Consultant | Ex-Wikipedia, Google | Amongst NY Observer's Top 20 Technologists Globally
Developed a ton of e-commerce platforms & recurring subscription websites & apps that leverage Stripe
Hire Now
Freelance Stripe developer in New Delhi, India
Current focus is "Coding Alexa skills in Ruby on Rails"
Used

Stripe

as a payment Gateway on one of the projects, and project covered all the functionalities that

stripe

offers like Multiple Plans, Multiple Subscriptions, Multiple Cards Per user, one time charges etc
Hire Now
Freelance Stripe developer in Hamburg, Germany
Reader, Writer, Creator
I have learnt to use most of the core

Stripe

functionality using NodeJS to build out payment systems.
Hire Now
Freelance Stripe developer in Lancaster, United Kingdom
UI Engineer
I have extensive experience with APIs and

Stripe

is certainly no exception.
Hire Now
Freelance Stripe developer in Auckland, New Zealand
Web Startup Tech Lead - Full Stack Help - Tips & Tricks to Share!
I built and run a subscription billing service on top of Stripe, so I'm familiar with the platform, its API, and trade-offs relative to alternatives.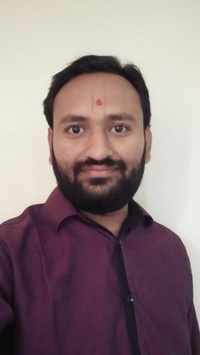 Hire Now
Freelance Stripe developer in Jalalpur, India
Expert Level Knowledge of PHP, WordPress, Codeigniter & HTML/CSS
I believe in customer's success and that that's what makes good success for me Having 4+ year of experience in IT industry, technically I can handle anything around web design & development, payment integration. I am having expert level or hands on experience on many technologies like PHP,, MySQL, JavaScript, HTML5, CSS3, Wordpress, CodeIgniter,Stripe payment method. I would always like to deliver beyond customer's expectations. Looking forward to work on challenging and best projects!
Hire Now
Freelance Stripe developer in Ashburn, United States
Experience integrating this into a number of small to medium web-based companies.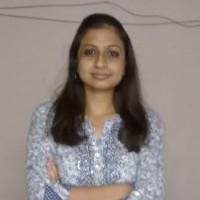 Hire Now
Freelance Stripe developer in Gurgaon, India
Freelance iOS developer and backend engineer (looking for long term projects only)
A freelance iOS(Swift), Android app developer and a backend engineer in Java and Ruby on Rails. I have worked as a full time backend engineer for 5+ years and picked up freelancing for the past 1 year to work on app development and broaden my spectrum. I have found this very satisfying. I have worked as a backend developer for 5+years and have recently fallen in love with iOS development. Apart from this, I also work on android. As a backend developer, worked on Java, Ruby on Rails, mongodb, postgresql, mysql, redis, memcached, aerospike and many other technologies for day to day devops operations. I have been continuously using github and bitbucket for repository managment and AWS, digitalocean and heroku for deployment purposes. My app development experience includes using location ...
Hire Now
Freelance Stripe developer in Ashburn, United States
Passionate software developer
I am a very passionate programmer and have been building software for almost 10 years. I love building robust and easily usable software.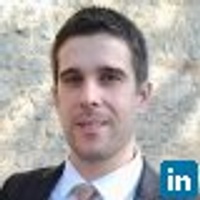 Hire Now
Freelance Stripe developer in Lisbon, Portugal
Professionalism and high standards builds trust and long term working relationships
I am a software engineer with over 10 years of experience in developing enterprise solutions. I work with my clients from the concept to delivery, including requirement analysis, solution architecture, implementation, quality assurance, delivery, deployment and maintenance. All the lifecycle of an application is closely followed to guarantee an high quality product. I have experience in working with clients from around the globe, from Macau to the United States, Portugal, Spain, Netherlands and others, in business areas ranging from Financial Markets to Health and Insurance, Technological Startup and others.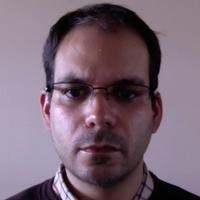 Hire Now
Freelance Stripe developer in Ashburn, United States
Experienced Ruby on Rails developer (~10 years) and teacher
I'm an experienced web developer (+16 years) passionate about teaching. My expertise areas are: * Ruby and Ruby on Rails developing. Mentoring. * Software Analysis, Software Methodologies. * Bug Magnet, really! If you're interested in long-term mentoring contact me. I do lower rates for contracts and I'm sensible to regional locations.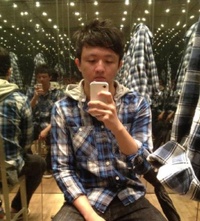 Hire Now
Freelance Stripe developer in Hong Kong, Hong Kong
Full Stack Developer and Entrepreneur
A serial entrepreneur that has entered multiple US accelerators (one of them is Top 20). Process with technical knowledge helps me bring ideas into real product that people enjoys.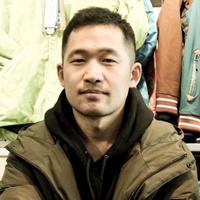 Hire Now
Freelance Stripe developer in San Jose, United States
Full Stack Consiglieri - I turn your ideas into working solution
As a full-stack web developer, Vin understands the importance of proactivity and process. Through the ups and downs of his programming career, he's learned the importance of reliability and accountability. He specializes in 3-R tech stack (Ruby on Rails, React, and Redux) to help clients make their businesses and lives better.
Hire Now
Freelance Stripe developer in Brookline, United States
Software Engineer, Software architecture engineer, Full stack developer
I am a software engineer with experience working for an enterprise digital media company. I practice agile software development and have worked on a diverse set of projects. For example, I've worked anywhere from: automating the configuring / setup clusters of servers, writing backend server code, creating tools for monitoring, and finally building neural networks to solve big data problems.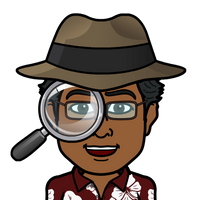 Hire Now
Freelance Stripe developer in Irving, United States
Program Manager at Microsoft by day and Developer by night
Native of Dallas,TX and graduate in CS. In my spare time I work on a lot of projects. They range from hardware projects with Arduino and Raspberry Pi to more software oriented applications with AWS and Angular. I'm also familiar with Xamarin development. If you don't know where to start or not sure if you're tackling it the right way, then I'm a great resource for you to reach out to. I also lead customer interviews to understand pain points of users and helping narrow your project focus. People always told me I had a sharp eye for details, so if you need help flushing out your thoughts, I will be of good help in that area too. Cheers.
Are You a
Stripe
Developer?
Get paid while making an impact. Become a Codementor for the next wave of makers.
Apply Now