Freelance React Developers Available for Hire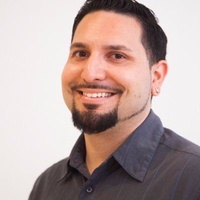 Hire Now
Freelance React developer in Los Angeles, United States
Javascript Guru and Coding Educator
I recently picked up ReactJS while working at Oberthur Technologies. I built client facing websites using the library. I was amazed with the speed and new architecture it brought to web development. It has been my go to client side framework along with Redux for state management. I recently helped build curriculum for GA and Flatiron School to help students grasp these new concepts.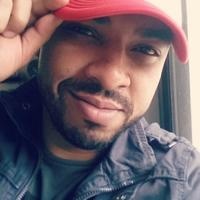 Hire Now
Freelance React developer in San José, Costa Rica
Javascript Full-Stack | ReactJS Redux ES6 NodeJS
Have experience with

React

Components Life Cycle, Reducers, Actions, Props, JSX https://facebook.github.io/react/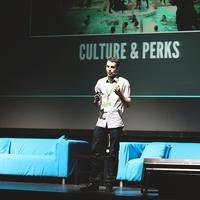 Hire Now
Freelance React developer in Newark, United States
Founder & CEO at oly.ai
Successfully designed and developed several front end applications and websites using

React

JS and Redux.
Hire Now
Freelance React developer in Berlin, Germany
Senior Web Developer
I have been using

React

for building single-page applications. I can help you organize your code, test it, and deploy it.
Hire Now
Freelance React developer in Istanbul, Turkey
Go & Node.js & React expert. CTO & God level patient mentor with 20+ years of experience.
I have decent experience with

React

such as building components for analytics dashboards. Huge ecosystem.
Hire Now
Freelance React developer in New Westminster, Canada
Web Application Developer & Project Manager. Rails, TypeScript/JavaScript, React, AWS, C#
Whenever I build a front-end application I instinctively reach for React. Like Angular,

React

allows me to quickly build rich interfaces from reusable components. But unlike Angular, React's support for the JSX enables a better development experience, especially when combined with TypeScript. React also has a very strong community behind it, and a wide variety of OS components that I can integrate into my projects, allowing me to implement new features far faster than I would've otherwise. I particularly enjoy the Velocity

React

library for component animations, and the Victory library for creating interactive data visualizations.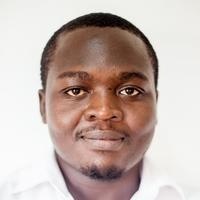 Hire Now
Freelance React developer in Dubai, United Arab Emirates
PHP and Javascript gives me breath
I have been working on

react

for over a year now, but just picked up redux some months back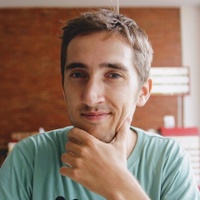 Hire Now
Freelance React developer in Bucharest, Romania
JavaScript engineer with 10+ years of experience in web development
Early adopter of React. Fell in love with its simple yet powerful concepts, convinced my employer to adopt it company wise and led the development of an enterprise analytics UI. Since then I've used

React

almost daily. Besides many open source contributions, I also gave a short talk at

React

Europe and organised local meetups and hackathons.
Hire Now
Freelance React developer in Montevideo, Uruguay
Senior Web engineer (6y+ experience)
I'm a French Front-end engineer with 6 years of professional experience working with web technologies (and more than 10 years of passion for the web). I can offer expertise in: - React.js ecosystem (redux,

react

libraries and code architectures ...) -

React

Native - Front-end in general, SVG, CSS, HTML APIs, Javascript, Animation, Responsive Design ...
Hire Now
Freelance React developer in Santa Clara, United States
Tech Enterpreneur, Co founder
After doing hundreds of projects with backbone, angular, ember, vue, and others,

React

is still my first choice from making a prototype to deploying a full fledge production app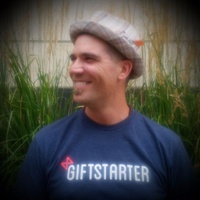 Hire Now
Freelance React developer in Vancouver, Canada
Internaut explorer.
I prefer

React

for most Javascript projects that are going to need to scale and support several iterations in the marketplace. Recently I have built an app for Target, DKMS, and Panda planner using React, Redux, and

React

Native.
Hire Now
Freelance React developer in Katowice, Poland
Passionate JS Developer with an eye for perfection
UI developer with a love for JavaScript. Love to code. Love to solve problems.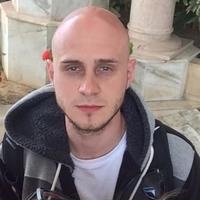 Hire Now
Freelance React developer in Voronezh, Russia
Software developer
React is really clever way to build a modern frontend application. I can help to build the base structure of

React

application as well as embed it to a Java web-application seamlessly.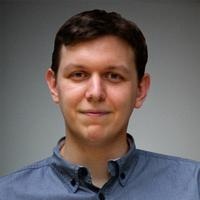 Hire Now
Freelance React developer in Budapest, Hungary
Coding can be an art!
I started using

React

as a replacement for AngularJS and really enjoyed creating complex UI with so little effort, and even though it's not my primary choice for web applications, it definitely is for native crossplatform mobile applications.
Hire Now
Freelance React developer in Lisbon, Portugal
Software Developer and Data Scientist
My name is Nuno Bras. I am a freelance data scientist and full stack software developer. I have strong, PhD level, skills in both math and programming. I also hold an assistant professor position at Universidade Autónoma de Lisboa in programming and machine learning related courses. I am a interested in the startup world, namely for the early product market fit process and seed growth hacking techniques. In the past I was researcher, software consultant and manager. Then, I became CEO and co-founder of LMIT, the software and hardware startup that built WiseMetering. The company grew from € 80k to a multi-country, 800 k€ turnover with sales in Portugal, Brasil and UK. I also co-started 2ndHandler in 2016, a startup to trade 2nd hand mobiles and computers, where I was responsible for...
Are You a
React
Developer?
Get paid while making an impact. Become a Codementor for the next wave of makers.
Apply Now