Freelance Laravel Developers Available for Hire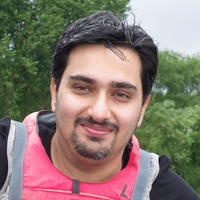 Hire Now
Freelance Laravel developer in Nottingham, United Kingdom
Expert Full Stack Developer
I am currently working on two open source

laravel

projects. I am hoping to finish one project by the end of this year.
Hire Now
Freelance Laravel developer in Belgrade, Serbia
Senior Full Stack Developer, JS lover
I have been using

Laravel

for more than 3 years in many commercial projects, such as replayrobot.com, deadlinefunnel.com, surveyfunnelsoftware.com, awprotools.com, pastpin.com.. Started at version 3, using most latest version now! Thinking that it's the best PHP framework ever!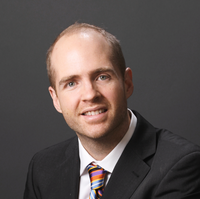 Hire Now
Freelance Laravel developer in Lethbridge, Canada
Full Stack Developer
In my, over 10 years of software development, I have seen, experienced, and evolved with the rapid changes in web development on the front- and back-end. On the front-end, I started working with vanilla Javascript when frameworks didn't exist, picked up jQuery to reduce cross-browser issues and code complexity, and kept evolving my technology stack to include technologies like Sass, AngularJs, Angular, and Ionic; and integrate new methodologies like responsive web design, mobile-first development, and component architecture to accommodate changing standards. On the back-end, I started out with PHP delimited legacy ASP, develop for CMS frameworks like Drupal and Wordpress, embraced MVC frameworks like CodeIgniter and CakePHP, and now choose between

Laravel

or Node depending on the applica...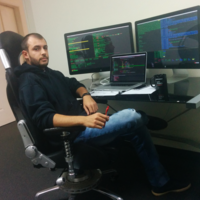 Hire Now
Freelance Laravel developer in Beirut, Lebanon
Senior PHP Web Developer, Laravel Expert, Docker Enthusiast and Open Source Advocate.
Started with

Laravel

in January 2013 (3 years++) Built the first project with (version 3.2.13). I have a deep understanding of Laravel's codebase. I've built more than 20 projects with

Laravel

and also I have built 7 open source projects for it.
Hire Now
Freelance Laravel developer in Lisbon, Portugal
Professionalism and high standards builds trust and long term working relationships
I have delivered several projects in

Laravel

which are currently in production, including a components for a platform for trades, a marketplace, besides others. I have worked with different versions of laravel, different ORMs such as Eloquent and Doctrine, several third party packages, integration with custom APIs and other tasks.
Hire Now
Freelance Laravel developer in Guayaquil, Ecuador
Android/Web developer ready to help and work alongside you
Laravel is my favorite web framework. With it I can put together a website and/or app in a short time frame. Setting up controllers, views, routes and auth is a breeze. I have published some contracted apps via

Laravel

Forge and had no issues with my clients.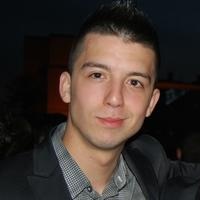 Hire Now
Freelance Laravel developer in Belgrade, Serbia
350+ sessions, 100% positive rating, Android/Java developer & tutor
I've made several projects in

Laravel

over the past year. All of them are online at the moment. With a good knowledge of databases which I have, as well as the OOP concepts learned in multiple languages, I'd say my knowledge of

Laravel

is pretty strong.
Hire Now
Freelance Laravel developer in Porto, Portugal
I've started using

Laravel

on version 2, but developed bigger applications on

Laravel

4.2. Laravel 5 introduced a lot of amazing changes and opportunities to develop even better and cleaner applications. I've a vast experience on developing applications with

Laravel

and to develop packages for Laravel.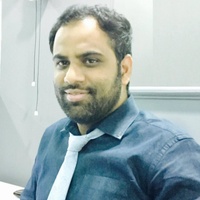 Hire Now
Freelance Laravel developer in Gurgaon, India
Magento 1 | Magento 2 | Laravel | Wordpress | PHP developer at Emizen tech Pvt Ltd
I am efficient in MVC compliant frameworks like

Laravel

.I am a professional

Laravel

developer with more than 5 years working experiences . I have Done Lot of

Laravel

projects.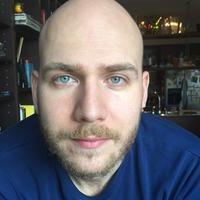 Hire Now
Freelance Laravel developer in Prague, Czechia
Technical debt reducer, enterprise PHP developer, all-around very highly skilled, good decision maker
Writing APIs in Laravel, one of the easiest yet most-powerful framework currently available. Explaining RESTful principles and adhering to them, namespaces, SOLID/DRY/KISS. Introducing coding standards. Take advantage of Eloquent - the sweet sweet DBAL and ORM - in its full. Build a CLI-driven app only. Schedule cronjobs. Let's talk.
Hire Now
Freelance Laravel developer in Turin, Italy
javascript enthusiast with a taste for all new web technologies.
I have been building web apps on

laravel

since it's 3.0 release and used all the versions released ever since. In fact, I'm quite a fan of

laravel

and follow it around. Currently experimenting with

laravel

5 which is still in production and expected to be released on jan, 2015.
Hire Now
Freelance Laravel developer in Charlotte, United States
Full stack Laravel/PHP developer with 10+ years professional exp.
I have been developing and delivering large scale

Laravel

applications for startups since late 2012. Below is a list of applications I'd be more than happy to discuss: * POP.co * Autosnap * MTG Futures * Stellar Vanity * Lumenaries * Gitty * Luna Projects nearing completion: * Portfolio.sh * Preschool.co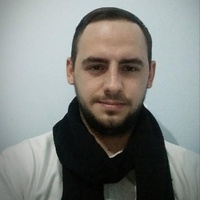 Hire Now
Freelance Laravel developer in Tirana, Albania
I want to change the world and I found the source code :) Teaching others through my YouTube channel and my e-learning platform is what I enjoy the most!
Hello my beautiful friend :) My name is Renato Hysa and I am a passionate developer. Currently I am working hard on my YouTube channel providing knowledge to thousand of people that watch my videos daily. The feedback I am receiving is extremely positive, thus I suggest to at least get in touch with me, to send you 2-3 videos to watch from the playlists. 3 things that I love the most are programming, teaching others and psychology. So, I will make sure to teach you A LOT and with my psychology skills (which I hope are good :P) to have a good 1 to 1 relationship :)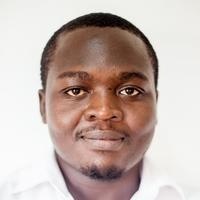 Hire Now
Freelance Laravel developer in Dubai, United Arab Emirates
PHP and Javascript gives me breath
I have worked with larval and can help you build your app, perform eloquent queries and teach you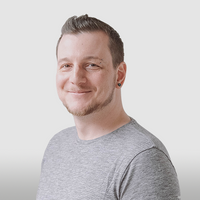 Hire Now
Freelance Laravel developer in Vancouver, Canada
Passionate PHP Developer and musician!
Built applications from scratch using the Laravel, most recent being: https://liftmap.com
Are You a
Laravel
Developer?
Get paid while making an impact. Become a Codementor for the next wave of makers.
Apply Now