Freelance Lambda Developers Available for Hire
Hire Now
Freelance Lambda developer in Richmond, Canada
Full-Stack CEO, Lean Startup Consultant, Super Genius, Force of Nature
A leader. A brother. (Possibly) Your secret lover. Also referred to as "Who was *that*?" or "What just happened here?", Justice Gray is what would happen if a professional wrestler and a computer scientist had a baby, that baby married a hurricane and they had a child named Justice. He is passionate about Lean Startup principles and ideals, and Agile like a vast, predatory bird. Most importantly, he is a builder who loves to build: building applications, building teams, building businesses and building dreams. When he's not saving the world one company at a time, he can be found espousing his thoughts either on LinkedIn or at whoisjusticegray.com. Note: If you are looking for a much less prohibitively expensive - but possibly more talented and equally handsome - resource to singlehand...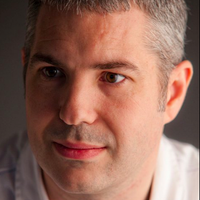 Hire Now
Freelance Lambda developer in City of Victoria, Hong Kong
I enjoy making the seemingly impossible, possible. Coding for over 35 years!
I have a deep interest in technology and I am happiest when applying new learnings to solve real-world problems. I feed off change and innovation. I am motivated by the words "it can't be done". As CTO and Founder of a startup I have am deeply engaged in cloud architecture, CI testing and deployment automation, application development (almost exclusively Go on the back and Angular JS on the front and deploy the back with Kubernetes and Docker, with the front on s3 and Cloudfront), iOS and Android applications and even embedded firmware for Bluetooth beacons. Our platform is backed by Hyperledger Fabric and I have deep Blockchain domain expertise and am an active contributor to the Hyperledger Fabric project. Ours was the first production application to launch on v1.0.0.
Hire Now
Freelance Lambda developer in Milan, Italy
Python Data Engineer
I'm the data team lead for an adtech startup. I do data science and data engineering using Python, AWS services, and Elasticsearch. I'm a data science and data engineering generalist, with infrastructure experience, and deep knowledge of Elasticsearch and Python. In the past, I've been a backend developer, full stack developer, and a PhD student in Natural Language Processing (focus: automatic text summarization). I also work occasionally in Node.js. My undergrad degree is in Linguistics, and I have a masters degree in computer science.
Hire Now
Freelance Lambda developer in Pacific Grove, United States
Founder of a Ruby on Rails consultancy, 20 years of full-stack development in multiple languages
Howdy! If you work with me, you'll find that I'm patient, a good listener, and am great at tracking down annoying bugs. I used to run one of the largest Ruby on Rails shops in the world. I started as a Rails Engineer, shot up the ranks, and eventually ran the company as Partner and de-facto CEO. Before and after, I've worked as a freelance full-stack developer in a wide variety of languages. I started programming in 1997 and have been loving it ever since.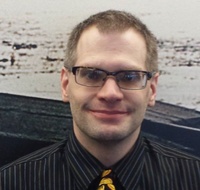 Hire Now
Freelance Lambda developer in Naperville, United States
Highly motivated developer and DevOps
Highly motivated and out of the box thinker constantly working on web applications and automation both on the Internet side and for internal applications. Specialties: In depth troubleshooting experience with applications written in numerous languages, databases, networking, firewalls, load balancers, and others. Strong oral and written communication skills,. Well learned (Ruby on Rails, Java, AJAX, HTML/DHTML, C, Perl, Oracle, Postgres, MySql, shell scripting, git, subversion, PL/SQL, Chef, etc.)
Hire Now
Freelance Lambda developer in Río Cuarto, Argentina
Senior Software Engineer
I'm convinced that the only way to progress is: - Dedication and commitment - Wisdom and knowledge - Efforts and sacrifices - The Necessary Ambition and Vision My personal/professional goals are: - Take care and give love to my family - Continuous Progress - Be a mentor Also I'm a big defender of public and collaborative knowledge and freedom.
Hire Now
Freelance Lambda developer in Montevideo, Uruguay
25+ years experience, top expert in Elasticsearch (FullText and Analytics), Data Engineering, Cloud, and for the Kotlin Language.
I am a well rounded software developer that covers many development languages, frameworks, tools, infrastructure and cloud providers. Some of my top include Java / Kotlin for languages (but I touch many more including Java, Groovy, Scala, Typescript, Javascript, C#, Dart), any SQL database, most NoSQL engines, Solr / Elasticsearch (expert in both), and working in the Cloud with AWS as my highest and some services of Azure in the middle. My top skills are currently in: Data Engineering, Back-end development (REST, Server-side), Search and Analytics, Cloud, and the Kotlin Language.
Hire Now
Freelance Lambda developer in New Westminster, Canada
Web Application Developer & Project Manager. Rails, TypeScript/JavaScript, React, AWS, C#
I'm a freelance web application developer with substantial project management expertise. I've developed Rails applications, React interfaces, and deployed them in the cloud. I'm available for coaching, freelance work, debugging, and solution review! I'm generally available between 9AM and 7PM Pacific Time.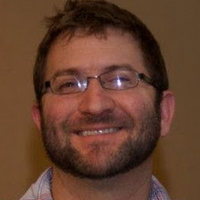 Hire Now
Freelance Lambda developer in Columbus, United States
Full stack Ruby on Rails Developer and AWS Cloud Architect
I'm an expert problem solver. I've been developing production applications using Java, Ruby, and Javascript for almost 10 years, using frameworks like Rails, Spring, and Angular. I love solving software problems, building cloud architectures, and data science.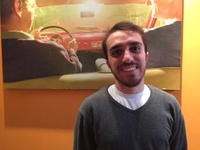 Hire Now
Freelance Lambda developer in Florianópolis, Brazil
Full Stack Engineer
I am a Computer Scientist with 8 years of experience building applications for the web, with a keen eye for maintainability. As a freelancer, I have helped many startups and agencies ship quality products. I also worked for two 500 Startups accelerated companies: * As a software engineer at bombfell.com * As CTO at contentools.com,
Hire Now
Freelance Lambda developer in Mexico City, Mexico
Hire Now
Freelance Lambda developer in Chatswood, Australia
Full Stack Javascript/Nodejs Designer/Developer with Enterprise-scale API/Data Architecture experience
Hi, thanks for looking me up. I'm a hands-on Software Designer, Architect and Developer with deep experience in front-end design/development and systems engineering, with a strong focus on coaching teams to learn, adapt and innovate. Most of my work for customers is around solving complex business problems through people and technology. I'm technology agnostic, with the exception that there are only a given number of technologies one can truly master in a lifetime (as listed above). My experience ranges from designing and building to managing, leading, coaching mostly in medium to very large enterprises. These days I spend more time working with scale-ups and a couple of start-ups. I'm also an agile coach, though I prefer to focus on building stuff and technology coaching. Feel free t...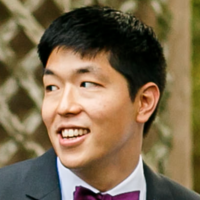 Hire Now
Freelance Lambda developer in Ellenwood, United States
Product-centric, data-minded, full-stack engineer with a passion for OSS, functional programming, microservices architecture, DevOps automation, and Agile/Lean methodologies
I have designed and executed a variety of products in my professional career, including web-based eCommerce solutions, native and hybrid mobile apps, command-line tools and utilities, APIs and SDKs, single-page applications using JS frameworks (React/Redux, Backbone, Angular), ETL systems, and CI/CD using Docker, just to name a few. I have implemented various greenfield projects using microservices architecture, as well as transitioning existing monoliths to containerized microservices. Having worked in various research settings, I have experience designing and implementing experiments and data analyses, including experience with data mining techniques and neural networks. I have contributed to open-source packages such as [amqp10-link-cache](https://www.npmjs.com/package/amqp10-link-...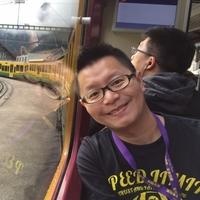 Hire Now
Freelance Lambda developer in Taipei, Taiwan
Backend Software Engineer
Love to share new technology, learn new stuff and implement funny stuff in new way! Have been in several startup and be part of core-engineering team, mostly focusing on backend and DevOps work!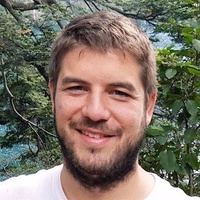 Hire Now
Freelance Lambda developer in Villa Urquiza, Argentina
Full Stack Node.js & React Engineer
Full Stack Web developer, Javascript Engineer & Node.js enthusiast. I've been a developer for the past 13 years. During this time, I developed many complex single-page Web applications combining Javascript with the latest technologies and Web APIs. I've been venturing into Node.js since version 0.1 and made my way into asynchronous logic. I'm sure it has great potential and I'm looking forward to work on projects using this platform from now on. I like having the possibility to research and stay up to date with the latest tech trends so I can innovate and develop stunning products with great functionality, usability and visualizations. I consider myself having critical and analytical thinking, being meticulous, organized and self-motivated. I'm also advocate of TDD and writing clean, ...
Are You a
Lambda
Developer?
Get paid while making an impact. Become a Codementor for the next wave of makers.
Apply Now