Freelance JavaScript Developers Available for Hire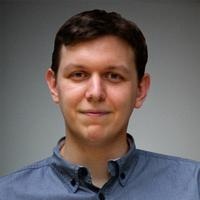 Hire Now
Freelance JavaScript developer in Ashburn, United States
Coding can be an art!
I fell in love with

Javascript

the day I first used it to create small animations for a website in an era where everyone used flash to achieve the same result. I've been using it ever since, either for progressive enhancement or for building huge but lightning fast SPAs.
Hire Now
Freelance JavaScript developer in Istanbul, Turkey
Go & Node.js & React expert. CTO & God level patient mentor with 20+ years of experience.
I've been breathing with

javascript

for 20+ years. I'm very knowledgeable about OOP and design in js and can fluently code in ES6 and ES7. I've been using js for client side, server side; I've been developing full-stack

Javascript

apps. Started with it on making my web applications dynamic back in 1995s. I've created

javascript

only search engines, UI utilities like drag drop. That was times when there is no jquery or something, so we were doing most of the thing manually. Great times. Then, came jquery, I've been using it for everything since its first release. Also, using its alternatives, micro-libraries or directly modern browser DOM utilities (vanilla js movement).
Hire Now
Freelance JavaScript developer in Ashburn, United States
UX Designer. Full-stack Rails + Laravel + Angular + Ember engineer w/ 10+ years of experience.
Front-end development, cross-browser issues, etc.

Javascript

is second nature for me.
Hire Now
Freelance JavaScript developer in Warsaw, Poland
Lead engineer with 10+ years development experience & background in delivering training courses
I have worked on many large MV* style

JavaScript

applications in banks and also startups. I have spoken at conferences about how to write clean and maintainable JavaScript. I have used many libraries including jQuery, Angular and React. I also have in-depth knowledge of D3.js for complex data visualisations. In addition I have also written and given training courses in many web technologies including HTML,CSS for beginners and AngularJS. Helping students from all kinds of technical backgrounds understand core concepts in

JavaScript

and map their knowledge of other languages and frameworks into something that makes sense to them and helps them grasp JavaScript.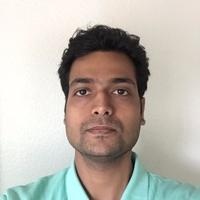 Hire Now
Freelance JavaScript developer in Jaipur, India
Consultant | Technical Speaker | Startup Founder | Full Stack Developer | Chatbots | AI | Machine Learning | JavaScript | jQuery | NodeJS | AngularJS | MongoDB | MeteorJS | ElasticSearch | Firebase | Android | Ionic | Mocha | Digitalocean | MySQL
I love building apps using jQuery and

JavaScript

to handle back end data calls for a seamless user experience. From jquery to node.js I've done server side and client side javascript. use it on back end and front-end. I can help you to build UI/UX, debug and troubleshoot errors on a codebase of NodeJS, MeteorJS and AngularJS applications. I have been working with js since the beginning of my career in web development.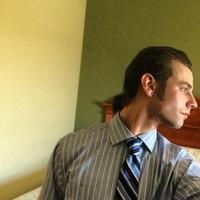 Hire Now
Freelance JavaScript developer in Ashburn, United States
Full Stack Web & Mobile Software Programmer, Consultant
I've been programming since 1997. From PHP to VB to Ruby to Objective C.. I've been around and back again.
Hire Now
Freelance JavaScript developer in Ashburn, United States
Full-Stack CEO, Lean Startup Consultant, Super Genius, Force of Nature
Director of Technology / Senior Consultant (Aequilibrium) Acted as architect and team lead for React project for US construction client Team lead/project manager/product manager on mobility project for confidential national client in the financial sector. Built two ASP.NET MVC/Angular based applications for environmental client React componentization for social media client Chief Technology Officer / Co-founder (inContract) API-driven C#/ASP.NET MVC backend, with Angular and JQuery responsive front-end Solution Architect (ESSA Technologies) Rearchitecture, rewrite, user interface/experience redesign of ESSA's flagship fish water management tool to bring it in line with relatively modern day technologies Design, business requirements, architecture, development for an environmental ...
Hire Now
Freelance JavaScript developer in Ashburn, United States
Founder of a Ruby on Rails consultancy, 20 years of full-stack development in multiple languages
I've been programming in

JavaScript

since 1998, when I first started doing freelance web development. I don't have as much experience with some the more modern JS frameworks out there, but I generally understand how they work and have years of practice debugging

JavaScript

and coming to the root of problems.
Hire Now
Freelance JavaScript developer in Ashburn, United States
Experienced Web Application Developer
JavaScript I have a great deal of experience working on front-end JS code. I started writing pure JS, then leaned jQuery and have more recently gained experience working with the more modern JS frameworks like React and Angular. This gives me a broad perspective on JS in general as I have worked with it as it has matured over the years. I am now really enjoying working with React, Vue and Angular and love creating apps using their design patterns. jQuery I have worked with jQuery for many years and have built several jQuery plugins which are still used in production today. I was in charge of the front-end development for the HM Treasury Intranet rebuild a few years ago and wrote all of the interactivity with jQuery. I like the ability to manipulate the DOM quickly with minimal code and t...
Hire Now
Freelance JavaScript developer in Toronto, Canada
Full-stack Freelance Developer
From plain vanilla JS at the start of my career and when I was first learning, to jQuery, Sencha/ExtJS, Angular and Ember,

Javascript

has always been a core part of my job description.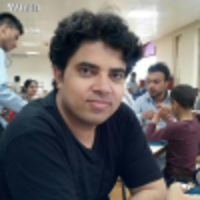 Hire Now
Freelance JavaScript developer in Ashburn, United States
Expert Visual Basic, C# and JavaScript Developer
I have a great amount of experience with JavaScript. I am a professional web developer so

JavaScript

is part of my daily routine and I have learnt something new over the past 15 years. I am good with both Pure

JavaScript

and frameworks like jQuery.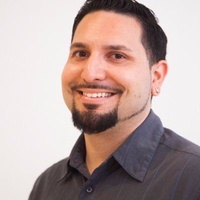 Hire Now
Freelance JavaScript developer in Ashburn, United States
Javascript Guru and Coding Educator
I started using

Javascript

in high school and later on in my military career to build in house unit websites. I have loved it ever since. Being my primary language of choice, I have mastered the language and its intricacy's it brings. There is no problem too big or too small I cannot answer. If you need a JS guru you have came to the right person.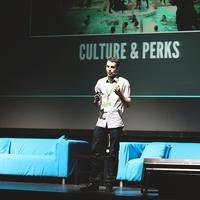 Hire Now
Freelance JavaScript developer in Newark, United States
Founder & CEO at oly.ai
Many years working on frontend technologies at Zynga, Moz and my own startup
Hire Now
Freelance JavaScript developer in Ashburn, United States
Senior Web Developer
I can help you manipulate the DOM, prepare the data for your API, fetch data from that API, organize and test your code. Happy to help with your single-page applications.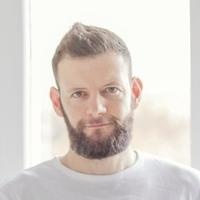 Hire Now
Freelance JavaScript developer in Budapest, Hungary
Experienced CTO, full stack web & mobile engineer, problem solver, great communicator
I've been using

javascript

to create front ends, mobile apps (PhoneGap) and nodejs/socketio services. I'm interested in creating maintainable and clean code using the well known JS patterns.
Are You a
JavaScript
Developer?
Get paid while making an impact. Become a Codementor for the next wave of makers.
Apply Now