Freelance Git Developers Available for Hire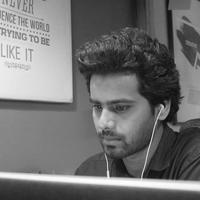 Hire Now
Freelance Git developer in Darjeeling, India
CTO/Deep learning Researcher (NLP) @ Neuron
I have been working with Github for more than 5 years now, and am well acquainted with the caveats of the same. I have been extensively involved in open source for years and of course Github is your best friend there. I have also taken multiple open source workshops on Github as well as was a GSOC intern in 2014.
Hire Now
Freelance Git developer in Grand Forks, United States
Full-Stack Web Developer & Hybrid Mobile Developer (Ionic 1 / 2 / 3 + Angular 1 / 2 / 4) | Previously: Senior Software Engineer @ SmartThings / Samsung
Formerly lead

Git

+ GitHub instructor for Target HQ Taught Git/GitHub fundamentals to 200+ engineers/interns/new hires Independent consultant with local companies for in-person Git/GitHub/JavaScript classes for engineers
Hire Now
Freelance Git developer in Manchester, United Kingdom
CTO: Elixir, Ruby, Rails, Android Developer (and scrum master) with 10+ years experience
I use

git

daily, and have picked up a myriad of tricks on how to handle specific situations cleanly, as well as how to avoid them in the first place. I've contributed to open source projects where good version control etiquette is important and enforcement of best practices is crucial.
Hire Now
Freelance Git developer in Plymouth, United States
Software Architect and Entrepreneur.
I use

git

hub for several open source project, one of them relatively successful. I use

git

flow in my day-to-day work and I also coach / mentor developer on successful use of

git

as part of my full-time work.
Hire Now
Freelance Git developer in Toronto, Canada
Full-stack Freelance Developer
I've been in charge of defining

Git

workflows almost the entire time I've been using it, almost always with several developers, so lots of different branches and merge conflicts to resolve.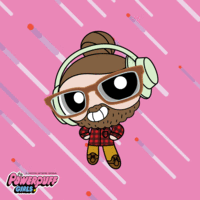 Hire Now
Freelance Git developer in Portland, United States
Installed a Perl module? You're using my code.
I make

Git

make sense. I can teach you

Git

so you really understand what's going on, how to use it most effectively, and to get the most out of Git. If you got yourself into a mess with Git, I can help you get out of it. Merge conflicts, rebase issues, I can help.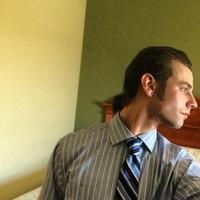 Hire Now
Freelance Git developer in Ashburn, United States
Full Stack Web & Mobile Software Programmer, Consultant
I've been programming since 1997. From PHP to VB to Ruby to Objective C.. I've been around and back again. Now I want to share the absurd amount of learning I've done in that time with you!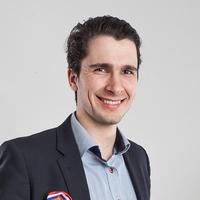 Hire Now
Freelance Git developer in Prague, Czechia
1000+ sessions, #1 iOS & Swift Mentor of 2016 & 2017, senior iOS dev, co-founder @Movez LLC
What's not to love? I use

GIT

everywhere I go. As an individual and in teams.
Hire Now
Freelance Git developer in Lake Elsinore, United States
Mentor and Professor for Android, Node.js, and Angular
I began using

git

at Northrop Grumman after transitioning away from Subversion, and it has become my VCS of choice. I've converted companies from various VCS (ClearCase, Subversion, and Visual Source Safe) over to git. In addition to knowledge of the major use-cases, I've also created git-hooks for automating QA, Configuration Management, and Deployment tasks for all of these clients (allowing developers to push to a repository and automatically deploy in the same way heroku does).
Hire Now
Freelance Git developer in Redding, United States
startup advisor, speaker, CEO. More than mildly obsessed in seeing founders succeed. I only use my powers for good.
Let me just say right off that I love Git. I worked in CVS and SVN before and

Git

blew my mind with its capabilities and the workflows it supports. I have a lot of experience helping product teams set up complex workflows in Git, involving various branching strategies, continuous integration, and continuous deployment. Reach out if you'd like some help grokking workflows in Git, getting set up with the right processes, or understanding how to accomplish a particular task. I'd love to help!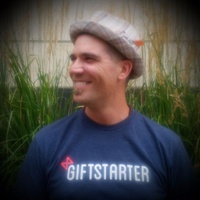 Hire Now
Freelance Git developer in Vancouver, Canada
Internaut explorer.
Workflow, workflow, workflow. Just today I screwed up big time, but thanks to mastering git, it was about 5 minutes recovering something that would take half a day in SVN, and would have been unrecoverable without SCM. I teach teams how to master

Git

workflow and how to make life easier, literally, and have more time to enjoy things non-computer related because of git.
Hire Now
Freelance Git developer in Phuket, Thailand
Relax, it's just life ...
Git is my VCS of choice. My basic guidelines r: - Atomic commits - Don't commit to master (enforce with a pre-commit hook) - Run tests and linting on pre-commit -No rebase (loss of history isn't worth the neatness of the network graph) - Summarize PRs - Make PRs as small as possible - Close issues through commit/PR messages whenever possible - Let CI (I use travis) manage releases and deploy to staging for you
Hire Now
Freelance Git developer in San Francisco, United States
Are you new to Rails? Need help debugging or cleaning up your code? I can help!
I use

Git

on a daily basis for version controlling my source code and interacting with open-source projects. Keeping a clean

Git

history through rebasing, feature branching, and writing good commit messages is my passion. I think more developers should take the time to learn how to use

Git

to its fullest capacity.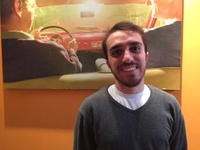 Hire Now
Freelance Git developer in Florianópolis, Brazil
Full Stack Engineer
Git is a development team best friend, and mastering this tool is often overlooked by many developers. Besides using git, I have experience getting the most out of tools like Github and specially Gitlab, which I recently fell in love with since you can set up all your development pipeline in a single place!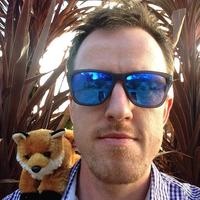 Hire Now
Freelance Git developer in Long Beach, United States
Experienced full-stack developer. I see code as an art form.
Git is my homeboy. Since switching from Subversion back in 2011, I quickly learned everything I could about it, from the the simplest merge over cherry-pick and bisect all the way to tricky rebases. I'd say I'm fairly advanced these days.
Are You a
Git
Developer?
Get paid while making an impact. Become a Codementor for the next wave of makers.
Apply Now