Freelance Drupal Developers Available for Hire
Hire Now
Freelance Drupal developer in Ashburn, United States
Seasoned Full Stack Web App Engineer & Architect. Lean Agile Project & Team Mentor.
Happy mentoring in all aspects of

Drupal

site building, module development, developer workflow with the "everything in code" paradigm, all levels of theming, "Headless" api first, decoupled

Drupal

as CMS, etc. Very keen on sharing how to apply Lean UX and DevOps to website and web application mentoring, and to

Drupal

development in general. See my recent presentation at DrupalCon Latin America http://awebfactory.com/node/532 I am https://www.drupal.org/user/36006 (since 2007).
Hire Now
Freelance Drupal developer in Bethnal Green, United Kingdom
Freelance web developer and digital consultant
I've been building websites (at least 20) of all different shapes and sizes using

Drupal

since I first came across it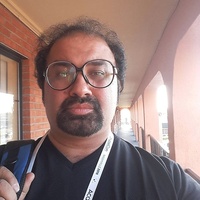 Hire Now
Freelance Drupal developer in Ashburn, United States
Drupal Developer, Drupal Trainer and Architect
Let me be frank enough to tell you all that I absolutely love

Drupal

and the slogan of my company is "We Eat, Sleep and Breathe Drupal".I have over 9 years of Web Development experience with over 7 years in

Drupal

Training and

Drupal

Development and site architecture. I am both

Drupal

7 and

Drupal

8 Acquia Certified Developer. I have been part of or built complex

Drupal

Applications over the years.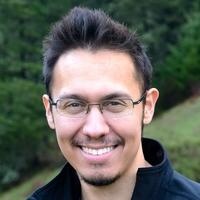 Hire Now
Freelance Drupal developer in Santa Rosa, United States
I use technology to enrich people.
I've used and worked with

Drupal

extensively. Custom modules, themeing, troubleshooting, etc.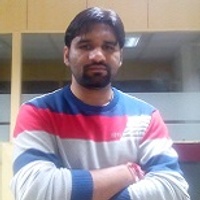 Hire Now
Freelance Drupal developer in Noida, India
Freelance web developer and drupal consultant
I am an experienced PHP and

Drupal

Developer with over 4+ years of experience. I have worked on many projects (some small to medium as well as highly scalable product development) over this time. I have the capability to develop web applications using

Drupal

and other supporting technologies. My hobby and passion is mentoring team members by sharing knowledge and helping them with troubleshooting. I am capable of understanding requirements and providing solutions throughout the "stack". I am having the ability to design and develop the concept to reality independently as well as a team member.
Hire Now
Freelance Drupal developer in New York City, United States
Highly Experienced Web Application Developer (Drupal, RoR)
Drupal is truly my bread and butter. I work on it daily, I've contributed to multiple issues in the Issue queue. I can create custom modules and am familiar with the hook system. I've started working on

Drupal

8 recently, and am helping to create D8 versions of several contrib modules.
Hire Now
Freelance Drupal developer in Carmel, United States
Drupal Trainer, Consultant, Developer, Community Organizer, & President of SynapticBlue Inc.
I live, eat, sleep, and eat Drupal! I've delivered training to NASA, The US Federal Court, many major Universities, etc. I believe in the power of

Drupal

to empower individuals and organizations to own their own websites while they leverage a scalable, flexible platform.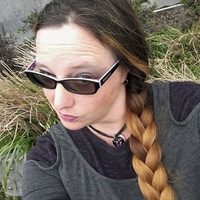 Hire Now
Freelance Drupal developer in Ashburn, United States
tekGoddess - Founder, Owner, Software & Analytics Engineer
I have a love/hate relationship with Drupal. With its open source roots and module-centric mission/vision, I keep on coming back for more. The biggest challenge is migration to a new version. While each version is dramatically improved, it is also dramatically different. Depending on your project, this may affect one area, such as theming more than others, like module compatibility. The biggest thing to remember in this space is that it is often better to wait for the newest version to mature before jumping on the bandwagon. Nevertheless, it is a very powerful and extensible system.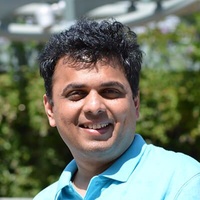 Hire Now
Freelance Drupal developer in Frisco, United States
Full Stack Developer specializing in Drupal and WordPress applications
I started working with

Drupal

since

Drupal

5 and have continued to gain more knowledge about

Drupal

ever since. I have been a member of Drupal.org since last 8 years and have even contributed two

Drupal

6 themes to drupal.org (uname:ytin). I have developed custom

Drupal

modules to integrate SSO with

Drupal

and to integrate jVectorMap as well as other API libraries with Drupal. I have created custom

Drupal

applications for companies with $1 M to $3 B in revenue and know how to get work done by working within the boundaries. I love learning and reading API documentation which proves handy when working with

Drupal

since that is the most fun part about working with Drupal.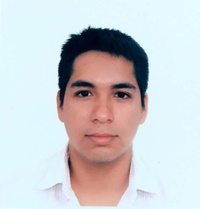 Hire Now
Freelance Drupal developer in Lima, Peru
Full Stack Developer JS / PHP
I have a vast experience front and back using

Drupal

as the main CMS for many applications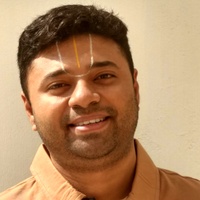 Hire Now
Freelance Drupal developer in Chennai, India
Full stack developer with a devops flavour
I developed a love-hate relationship with the framework and have a lot of experience in shipping

Drupal

projects. I've done enough

Drupal

8 work that I'm working on my own book for

Drupal

8 module development. https://leanpub.com/drupal8book
Hire Now
Freelance Drupal developer in Anaheim, United States
SSr Frontend Developer at Globant
I worked at a startup where we will able to build the largest network of

drupal

sites in Mexico, two of them are now in the top 5 most visited websites in Mexico.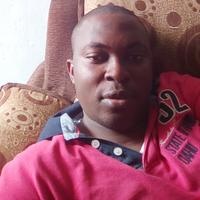 Hire Now
Freelance Drupal developer in Lagos, Nigeria
Experienced Software Engineer
Four years plus experience developing robust and scalable applications with the

Drupal

CMS. Development of custom modules and themes. Developed an Election monitoring application, payment integration module with Drupal.
Hire Now
Freelance Drupal developer in Mount Darwin, Zimbabwe
Web Developer at Quatrohaus
I started using

Drupal

a bit late into my carrier, that is, around 2013 and have been ever since. I love it because of its granular approach to solving problems, despite the steep learning curve. Right now enjoying the recently announced

Drupal

version 8.
Hire Now
Freelance Drupal developer in Santiago, Chile
Seasoned Drupal Architect / Developer
I have implemented and maintained a mission-critical, open/collaborative, video and commerce

drupal

sites. But also done many sub tasks for other

drupal

contractors, which I really like work with (Drupal people is kind of smart). I'm also pretty involved in my local

Drupal

community, so for me

Drupal

is not just work, but community and even social change (In FOSS we trust).
Are You a
Drupal
Developer?
Get paid while making an impact. Become a Codementor for the next wave of makers.
Apply Now