Freelance App Developers Available for Hire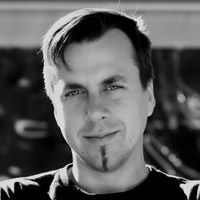 Hire Now
Freelance App developer in Prague, Czechia
Full stack developer
Started contracting in 2002, working remotely since 2009, I have 15+ years experience with web apps development. For your projects, I can provide different levels of service - prototyping, architecture design, build process setup/improvements, testing process setup, code reviews, implementation of

app

backbone, or get into details to individual components. I can help you design full stack architecture, or help on individual features. I'm quite passionate about coding. I prefer to do TDD, think about design and edge cases before writing the code. However, I got from "code perfection" stage to pragmatic approach.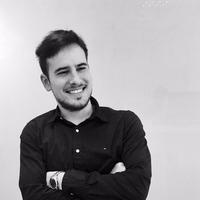 Hire Now
Freelance App developer in Londrina, Brazil
Lover of great design, venturing in startups and trying to build a better world with smiles =)
My first passion is startups followed by UI and UX. Startups is a great way to achieve your dream faster and easier, so I really encourage you to join this community. I am here to help you with the first steps. I help people built their dream in great iOS

app

design and code. Also, I am a huge fan of design patterns and object oriented programming, so better than coding is coding with pattern. As Jackson Brown one day said "The best preparation for tomorrow is doing your best today.", so make yourself better today to be ready tomorrow, I'm here to help you.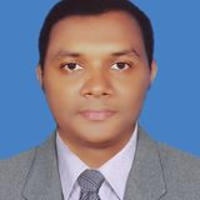 Hire Now
Freelance App developer in Dhaka, Bangladesh
CTO at Silicon Valley Nest
12+ years of experience as a Software Engineer and Technical team lead. Expert in Web & Mobile development accross all technology platforms.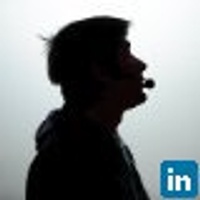 Hire Now
Freelance App developer in Ashburn, United States
iOS developer (5 years, involved in 35+ projects) and teacher (private and university courses, talks)
Available in all timezones. Excelent English. From single person projects to Czech e-commerce

app

of 2017, from an Australian startup to large international clients in retail, telecommunications and banking, from teaching talented kids to giving talks on functional programming, I've seen a lot of iOS thoughout the years. My job has always been not just to make great apps, but also to improve the quality of development on all of our projects. I think we need to talk. Allow me to clean up your code, spruce up your

app

architecture and teach you all you need to know about Swift and iOS in the process. I can propose multiple solutions to any problem, and choose the one right for you. Also, feel free to use the sentence "Just shut up and fix my code." at any time during our session.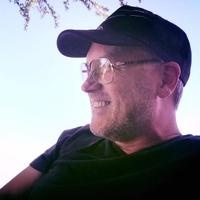 Hire Now
Freelance App developer in Kirkland, United States
Javascript Developer with 20 Years Experience
Twenty years of web design and programming experience. Deep expertise in UI development (javascript, JQuery, HTML, CSS, HTML5, pixel perfect ui builds). Can easily integrate web UIs into any type of back-end or middleware templates. Have pretty solid skills on the Angular, NodeJS, MongoDB, Express, and Passport side of things too.
Hire Now
Freelance App developer in Ashburn, United States
Mobile (iOS & Windows) and backend developer
I have been developing for mobile and backend for over 4 years, he is interested on challenging works and projects. I am the author of the number of top quality applications include startup video social network. His strengths lie in great working motivation, the ability to stay focus, be adaptive, capable of balancing work and life, appropriate communication and excellent problem solving skill. I am currently working for Sportacam, a mobile sport bar with videos and photos about emotional and passionate sport activities. Summary of my skills: iOS development Windows / UWP development Amazon / Azure development Backend / PHP / XMPP stack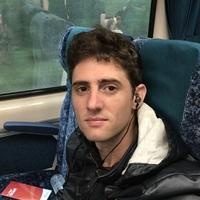 Hire Now
Freelance App developer in Saint Petersburg, Russia
Ex-Apple Engineer, Apple Design Award winning developer.
I won an Apple Design Award for Picturesque in 2007, and am most well known for Soulver for Mac & iOS. I'm very experienced with Cocoa & Cocoa touch, and love helping people.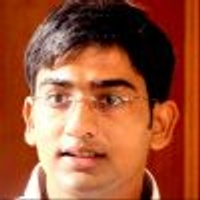 Hire Now
Freelance App developer in Ashburn, United States
Senior Software Architect. Full Stack Web and Mobile App Developer.
Helped startups from 5 different continents around the world create the best product and team in the shortest time, using the best technologies and at the most reasonable price. Worked 10,000 hours to become the JavaScript expert with React, React Native, Relay, GraphQL, Node as the preferred technology stack. Founded Phodphad! which was awarded the best student startup in India and was selected among the top 100 social innovation ideas in the world. Was the finalist for NASSCOM Social Innovation Honours award, amongst the top 3 students in India. Studied From the Best Private Engineering Institute in India and secured 100/100 in Maths and Physics in 12th Grade Comfortable with working full-time in any timezone.
Hire Now
Freelance App developer in Ashburn, United States
CTO, Lead iOS and Backend developer
Experienced iOS Developer with a demonstrated history of working in the information technology and services industry. Skilled in Swift, Objective-C, C and Ruby on Rails. Also worked on Android, Javascript, Python, PHP, C++, Hibernate, and Spring Framework. Strong engineering professional with a Bachelor of Technology (B.Tech.) focused in Computer Science from Indian Institute Of Technology. FULL REFUND guarantee, if I am not able to solve your problem. Developer story https://stackoverflow.com/users/story/1468663
Hire Now
Freelance App developer in Berlin, Germany
Freelance & Independent iOS Developer (5+ years experience, 6 major apps in App Store)
I have extensive experience working on my own iOS apps as well as those of employers and clients. You can find the apps I've worked on at https://www.erikstromlund.com I have worked on all shapes and sizes of apps, seen the upsides and downsides of various approaches, and currently work every day in Objective-C, Objective-C++, Swift 2.3 & 3, and Ruby. From working on my own

app

for 5 years, I know the ins and outs of developing for the Apple platform and the value in pragmatic solutions. From working for others, I have learned testing techniques (including TDD), architectures, and code maintenance. I pair programmed full-time for a year, so I am used to working with others on the same lines of code. If you need help with anything related to an iOS app, get in touch!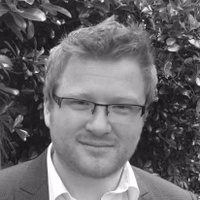 Hire Now
Freelance App developer in Orewa, New Zealand
Full Stack Developer, From JS, Typescript through to python and PHP
I have a vast amount of experience and proven track record for delivering a range of technically challenging solutions to market. I am a fullstack developer with a deep knowledge of languages, technical implementations and supporting processes. I also have a web designer background and have an understating of UI, UX and eye for translating designs to code.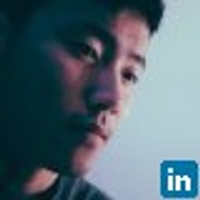 Hire Now
Freelance App developer in Coventry, United Kingdom
Experienced UI/UX designer and Front-end developer
Exceptional ability in UED team management and web development. Specialized in cross-platform Vue hybrid Apps. Abounding cross field project experience in Branding, B2C, IoT, etc. Over 5 years' experience in front-end development. 3 years' practise in UI design.
Hire Now
Freelance App developer in Scarborough, Canada
Full stack golang dev
I spend my days solving real life problems using software. You tell me your problem and I'll solve it using go.
Hire Now
Freelance App developer in Ashburn, United States
Salesforce / Android / JavaScript / jQuery / Google App Engine (Python)
I am currently working within the Salesforce stack and would love to help out others who have questions about the platform (and the opportunity to learn more myself). But I am also open to helping others out with any of the other technologies I have experience with. I have developed software professionally for over thirteen years. Prior to my current position, I worked as a consultant which allowed me to gain experience in a diverse set of problem domains, programming languages and environments. My clients included Google, Reading Rainbow, GE/Boeing/Lockheed Martin and many others.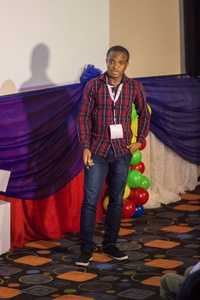 Hire Now
Freelance App developer in Lagos, Nigeria
Making things work ... and work well. Software Developer.
Nosakhare Belvi is a software developer that is fascinated by how things work. He loves reaching out to people and sharing things he is able to learn on his own. A big fan of open source project and community contribution, looking into ways everyday tools can be used to help achieve unbelievable task in day to day living.
Are You an
App
Developer?
Get paid while making an impact. Become a Codementor for the next wave of makers.
Apply Now
Check out our App developers in: